Ready to reach out to your future customers?
First, download the MakeSales Chrome Extension here.
Next, go on LinkedIn and hit the "SYNC" button (also work in Sales Navigator).
For your first time, you'll need to login with the email you used to create your MakeSales account.
You'll then see a new section appear, with your prospect's information.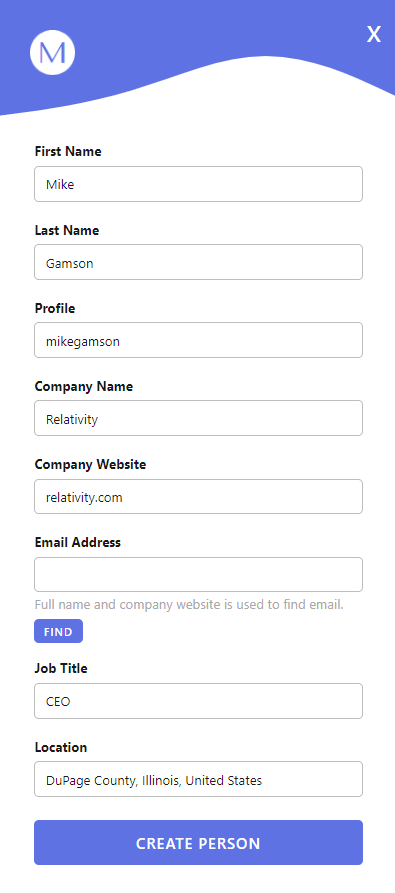 To find your prospect's email address, hit "FIND" and wait for the suggestion we'll make.
When you're ready, click on "CREATE PERSON":
Your contact will be waiting for you in MakeSales, ready to be enrolled in one of your sequences.
Select the sequence that is most relevant to this person and let's book them for a call!